MONDAY - MELISSA WEBB
9:30-10:45 am Hath Yoga - all levels
11:00-12:15 pm Chair Yoga for Seniors
6:00-7:15 pm Hatha Yoga - all levels
Book online www.yogaspotgeist.com or email melissa@yogaspotgeist.com
TUESDAY - ANDREA BALLARD
9:30 am - Vinyasa: An invigorating flow class that will strengthen your body, focus your mind and empower your spirit! This class is an experience that allows you to enjoy both pace of linking breath with movement as you create your journey on the mat. Learn to go with the flow, find your edge and practice at your own level.
11:30 am - Gentle Yoga: This soothing class includes long holds, supported postures and intentional stretches with a slower mindset that will open, relax and calm both body and mind. All movements are aimed at releasing tension, preventing injury and promoting active recovery.
6:00 pm - Vinyasa: An invigorating flow class that will strengthen your body, focus your mind and empower your spirit! This class is an experience that allows you to enjoy both pace of linking breath with movement as you create your journey on the mat. Learn to go with the flow, find your edge and practice at your own level.
7:15 - Yin/Nidra: Thoughtfully sequenced restorative postures to balance, calm and repair the body and mind. Supported by props including blocks and blankets, these long-holding postures allow your entire body to gently stretch and release. Enhanced by meditation and deep breathing, this practice is great for students who want to become aware of the holding patterns within the body.

Book online www.justyogacenter.com or email info@justyogacenter.com
WEDNESDAY - TBA
THURSDAY - EILEEN BARBOUR
9:30 am - Vinyasa
11:30 am - Gentle
5:45 pm - Vinyasa
Book online www.yogaeileen.com
FRIDAY - TBA
Melissa Webb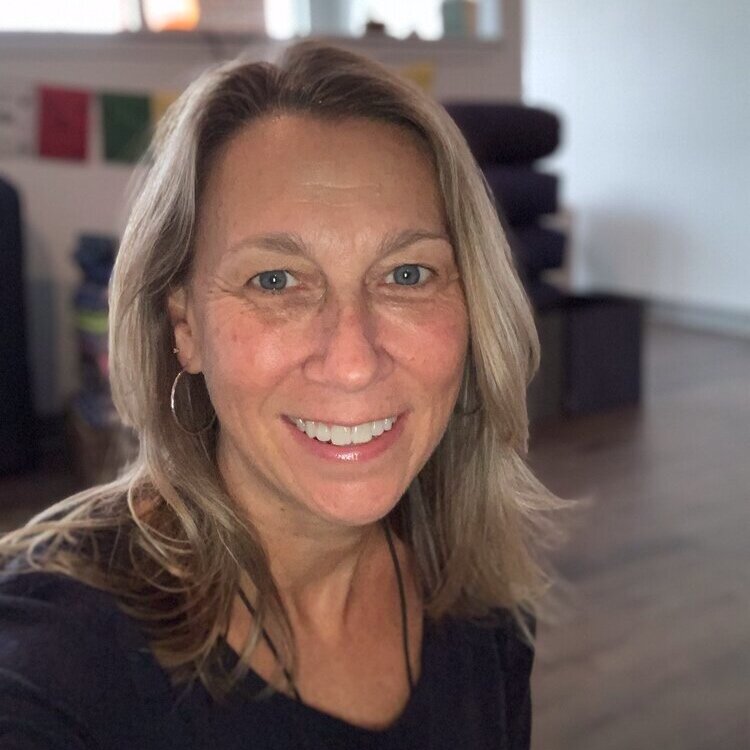 Melissa discovered yoga in 1999 and was immediately hooked. Her favorite part of being a yoga teacher is the diverse group of people she teaches. She likes the challenge of designing a class that speaks to a varied audience. As a 500 E-RYT, Melissa has studied Yoga Therapy and has certifications in Ayurveda, Yoga for 12 Step Recovery, kid's yoga, and Therapeutic Adaptive Yoga. She's a certified Holistic Health Coach, a Reiki Master, and a Numerologist.
Melissa and her husband live with their two cats. They love music, travel and being in nature, often on the water. They enjoy time with their kids and grandkids.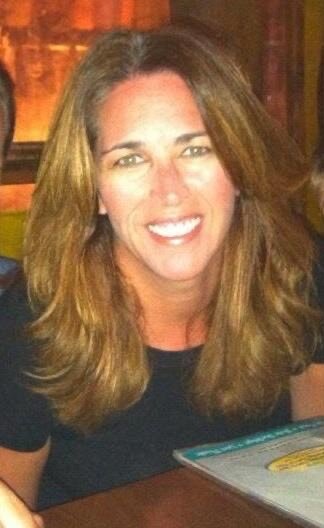 ANDREA BALLARD
I bring over twenty years of experience to JYC from teaching in studios, corporations and private clients. I started my journey after experiencing postpartum with my first child. I found the practice of yoga to be an integral part of my healing. Soon after I was certified at the 200 hour level and shortly after the 500 hour level with Yoga Alliance. To know me is to know I love all things family, golden retrievers and Dave Matthews Band.
Andrea can describe JYC in one word, COMMUNITY! Creating a communal space where all are welcome no matter your experience level!
EILEEN BARBOUR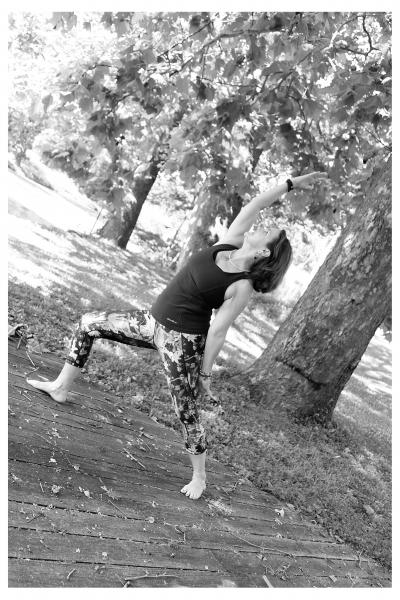 I began practicing yoga 6 years ago, I loved the connection of mind, body, breath. I was diagnosed with Stage 3 colon cancer, April 2012. I had surgery and 8 months of chemotherapy. After the surgeon released me, I continued to practice yoga through my treatment. Some days I was a bit wobbly, but the practice helped me to feel normal during that time. I truly believe yoga, if not saved my life, made a miserable situation much better. I have lived in Fishers, IN for 20 years with my husband Mark. We have 3 grown sons, two charming daughters-in-law and very active 5-year-old grandson. I love hiking and if I am not practicing yoga, I am Fort Harrison with my dog, Bo.